Most children only fantasize about a treasure trove of comic books and cartoon collectibles. For Dax Gordine, this was his everyday reality growing up. His father's family business was distributing comics out of a warehouse where Dax spent many happy hours immersed in fantastical collections of comic strips. For the past five years, Dax has been crafting the popular webcomic Forest Folk, where he brings this same sense of joy and magic to an online readership. Now, he is finally realizing his dream of a printed volume of his comic strip creations.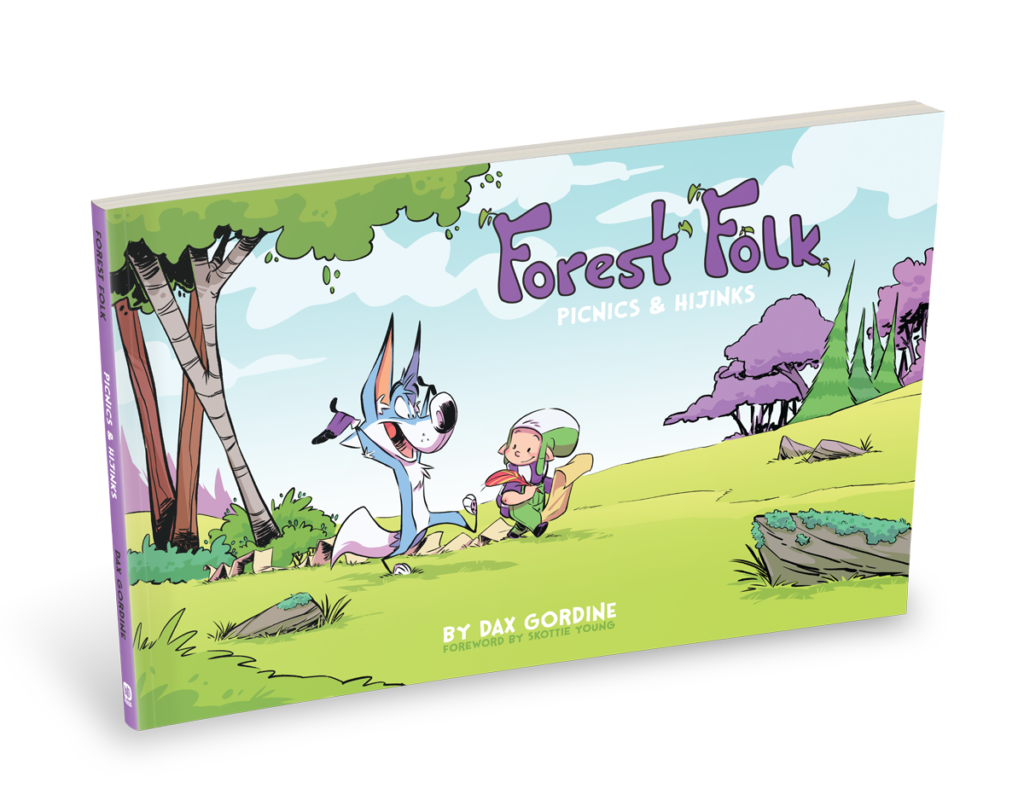 In collaboration with RAID Press, PICNICS & HIJINKS the premier FOREST FOLK book collects and showcases the first 109 comic strips with additional content, including developmental sketches. The Kickstarter crowdfunding platform will be utilized to offer Forest Folk fans the opportunity to own the comics in print format at long last.
Forest Folk is best described as "Looney Tunes crashes headlong into the Sunday Funnies." The strip debuted online in 2016 as a whimsical all-ages weekly comic strip showcasing the misadventures of Filburt the Fox, a know-it-all jokester, and Thomas the sketching Elf, a carefree spirit. Thomas' miraculous magical quill can conjure almost anything he draws with it, and he is inevitably tasked with keeping his oblivious friend Filburt out of trouble.
Dax pulled inspiration from the comics and cartoons of his youth to create Forest Folk. Stories grew organically with this quirky pair and they took Dax on a wondrous creative journey. Five years and 275 weekly strips later their adventures continue to delight and surprise fans as much as Dax himself!
With the support of fans via Kickstarter, RAID Press is excited to bring you "PICNICS & HIJINKS" the first book in a series of volumes collecting FOREST FOLK comic strips. Bringing smiles to an audience of all ages, we invite you to support this delightful project starting May 17th 2021, at: https://www.kickstarter.com/projects/theraidstudio/forestfolk