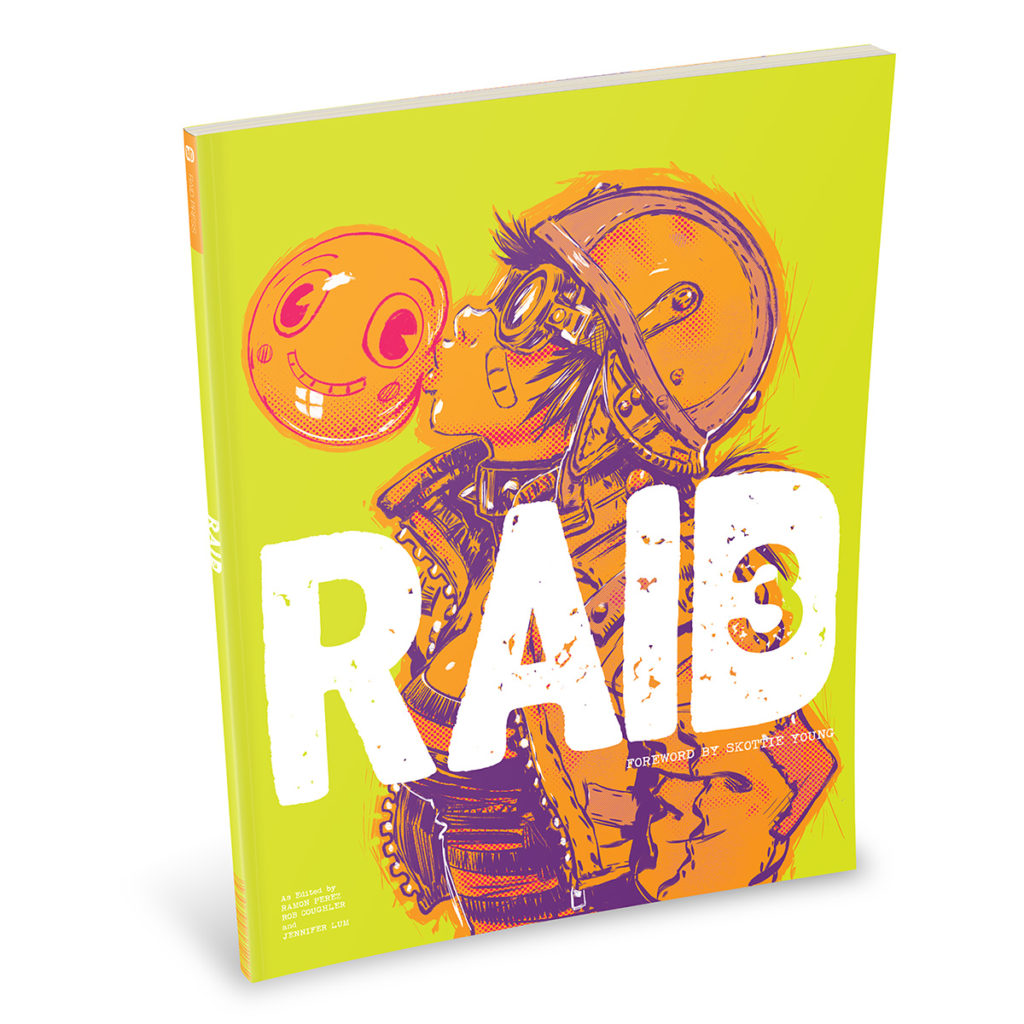 Look ma' – we made it! The RAID Anthologies, including the latest RAID 3, are now available for purchase at Indigo in the Toronto Eaton's Centre.

Seeing RAID on proud display at one of Canada's most prominent bookstores was a rewarding, surreal experience. We may or may not have spent an embarrassing amount of time loitering next to the comics' section, peering over at shoppers flipping through its pages, and yes, even taking selfies with the covers. (Admit it – you would too.)

Think about it: Our quirky passion project is now sold in the same place as Barack Obama's biography and the F.D.R. memoirs. For our rag-tag crew of humble Toronto artists, that's pretty darn cool. But getting here wasn't easy.

Self-publishing, as we learned, is hard work. We suffered sleepless nights, printing issues, and setbacks galore just to get these anthologies on the shelves. We had no idea the road ahead would be so challenging, but so worth it.

The stories in RAID 1, 2 and 3 weren't drawn for our clients, or for Marvel, or DC, but just for us. We got to experiment and get as wacky as we wanted, with no rules or boundaries dictating our creativity. We're incredibly proud of what we've achieved, and we can't wait to bring you more.

In just three short years, RAID has established itself as an independent publisher in its own right and gained some well-deserved publishing cred. Our presence at Indigo is a testament to that. Stay tuned for more stories in more stores for 2020. This is just the beginning.